Whitechapel Park, Is A Big Park In The Middle Of Whitechapel, Next To Whitechapel High, And Next To The Whitehcapel Kindergarden, Where The Kindergardeners Play, This Park Is Known For 3 Things It Is Really Just A Regular Park, Which This Park Is Where Benson Moved The Park, Thats How Everyone Met Regular Show Characters, This Park Is Not In That Regular Town But Its Still Regular, Theres The Park House Next To The Park, Where The Park Workers Do Their Jobs, Like
Mordicai
And
Rigby
.
Benson
Is The Boss Of The Park, To All The Workers,
Margerets
Coffee Shop Is Just Across The Way From The Park, This Is Though The Main Park In All Of Whitechapel, The Park Has A Statue Of The Owner Lee Feenwood, The Park Has More Visitors Sinced They Moved To Whitechapel, And Its Not A Regular Park Anymore, The Park House Has More Things To Do, More Rooms, More Jobs, Benson Is Still Boss Of The Workers In The Park, Mostly When The Park Moved Some People Who Lived In The Regular Little Town Moved Here, Margeret But Moved With Mordicai And Moved The Coffee Shop Across The Way From The Park, Theres 5 Rooms In The Park House, Bathroom, Living Room, Upstairs Mordicai And Rigby's Room, Pop's Room And The Garage, Pops Has Been Working At The Pops For 30+ Years He Knows Lots, He Has Been Working There Since 1980, And Was 41 When He Started Working, He Wasnt Very Young Not Very Old But He Grew Older, Mordicai And Rigby Are The Groundskeepers At The Park, Skips Works In The Garage And Benson Is The Boss.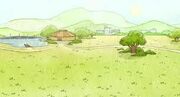 Ad blocker interference detected!
Wikia is a free-to-use site that makes money from advertising. We have a modified experience for viewers using ad blockers

Wikia is not accessible if you've made further modifications. Remove the custom ad blocker rule(s) and the page will load as expected.