Whitechapel Bank Is A Bank Shown It Is In Some Episodes, Mike And His Parents Were Seen Standing Next To It In The Episode Meeting The Parents, It Will Make More Appearances., This Bank Is The Bank Also Next To The Blood Bank, Where Vampires Cash In Blood For More Blood, The Blood Bank Is Also A Shop For Any Kind Of Vampire, A Real Vampire Or Just A Fledgling Can Walk In And Cash Their Blood, The Blood Bank Also Delivers To The Vampire, Or If You Wanna Become A Vampire Its Easy As 1, 2, And 3!,
Walk In The Store
Ask For A Bite
Get Bitten
So Easy, Those Steps To Becoming A Vampire For More About The Blood Bank Go Here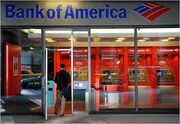 Blood Bank
Ad blocker interference detected!
Wikia is a free-to-use site that makes money from advertising. We have a modified experience for viewers using ad blockers

Wikia is not accessible if you've made further modifications. Remove the custom ad blocker rule(s) and the page will load as expected.