F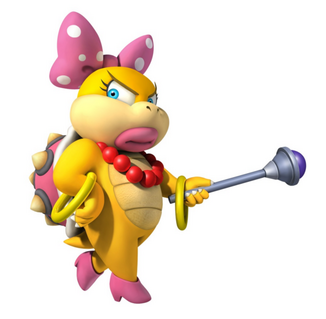 Wendy O.Koopa is third youngest koopaling!..she's like modeling and swiming in water too much!...
she appeared in SMB3,NSMBW!..her status after NSMBW is certainly unknown!..
Dr.Zomboss will rebirth wendy along with her koopa brothers!....
Wendy O. Koopa Is somehow similiarity to birdo!...
1-she's the only female koopaling
2-she's the 4th female villian introduce in MBAV series, 3 first female villian were Annie and older nurse and Zoe
3-She's one of the 3 koopalings that she had her place in SMB3 same as NSMBW..the other was larry and lemmy!!