This Is The Battle Area Where Saiyans And Vampires Or Any Creature Battle, You Cant Battle If Your A Human, The Tournament Has Been Shown Many Times In The Series, Its The Place For Tournaments And Friendly Battles, One Of The Battles Are Between
Ethan
The Vampire And
Nick
The Saiyan, That Is The Biggest Battle Shown Yet, This Battle Area Has A Battle Area Which Is Like A Wrestling Wrink, But Like Saiyan Version, The Battle Area Has 4 Saiyans On The Wall It Has King
Nick
, Queen
Zoe
, The First King His Name Is Unkown, And A God Of Saiyan, They Are All On The Wall Of The Battle Area, The Number 1 Battle In There Was Ethan And Nicks Battle Almost Destroyed The World, The Battle Area Also Has Weekly Tournaments On Sunday From 12 AM - 12 PM, The Winner May Get Some Prizes, Each Day The Prize Is Different They Also Have A Show Called Immortal Chalenges, Where They Do More Than Battle But Other Immortal Chalenges, Saiyan Battling Was One Of Them In Episode 1 Of The Immortal Chalenges Series, That Immortal Challenges Series Can Only Be Viewed By Vampires, Humans Cant See It Instead They See White Noise, On Every Channel On Any TV Company Its Channel 3001, Next To Saiyans, Werewoves And Other Channels, Nick And Zoe Almost Own The Saiyan Channel, The Saiyan Channel Is Filmed On Planet Saiya Where All Saiyans Live, A Brodcast From Planet To Planet, The Saiyan Channel Is Filmed Live From Planet Saiya, Inside Planet Saiya Its Filmed In The Battle Area, So This Battle Area Is One Of The Most Famous Places In The Whole Planet Saiya. Dr.Blowhole once had a super dangerous deadly fight with the penguins here Dr.blowhole lost but just barely.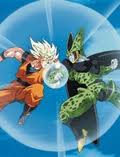 Ad blocker interference detected!
Wikia is a free-to-use site that makes money from advertising. We have a modified experience for viewers using ad blockers

Wikia is not accessible if you've made further modifications. Remove the custom ad blocker rule(s) and the page will load as expected.