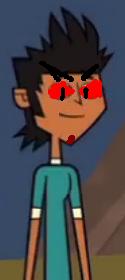 Mikevil is Twin brother of mike and he's one of the antonigonist of series!
Rebirth by Dr.Zomboss and have revenge of mike!..he almost killed chrissy but mike saved her and defeated Mikevil!..after that while!...The status of him has not been revealed!....
It has not revealed that Mikevil sees his parents Alive!...Unlike His Good brother!..which saw his parents
Mikevil Will get a lot of powers in later series and that can't be defeated by everything!...
Ad blocker interference detected!
Wikia is a free-to-use site that makes money from advertising. We have a modified experience for viewers using ad blockers

Wikia is not accessible if you've made further modifications. Remove the custom ad blocker rule(s) and the page will load as expected.