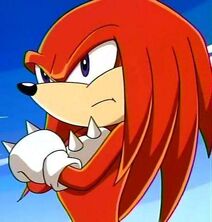 Knuckles the edkhina is one of the main prontagonist of sonic series!...
this edkhina is too toughness and he becomes very quickly angry!!....This Angry Boy,kept and defend from master and chaos and super emerald! He's Also Tough Too!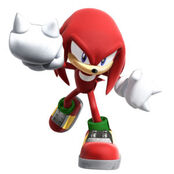 Only info about him is he will appear with gang in later series!....
He's A Guardian in Angel Island and keeps Master Emerald in The Tempale
In Sonic Heroes!...Knuckles with sonic and tails teamed up and named their team called TEAM SONIC
Releationships
Edit
Even they're friends!.but they're somehow rival!...in Sonic the hedgehog 3!...knuckles heard wrongly by doctor robotink that sonic wants to stole those
Emeral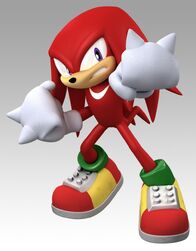 ds so!...later they were friends
it seemed that knuckles and rouge are somehow in love and in releationship in Sonic X!...This Hot Bat girl is just like a girl who wants to be toughness character like Knuckles
1-He's too tough like Roy Koopa
2-This is the 1st edkhina was shown sooner than any other's spiece like this
Ad blocker interference detected!
Wikia is a free-to-use site that makes money from advertising. We have a modified experience for viewers using ad blockers

Wikia is not accessible if you've made further modifications. Remove the custom ad blocker rule(s) and the page will load as expected.