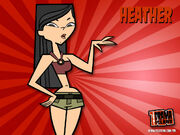 Diane is the mother of Waffles and Josh Luthers she got pregnant at the age of 16 by her first boyfriend Bucky Luthers. being abanding byherself with a baby (Josh Luthers) she moved in with her best friend sammy until she could afford a place of her own. Onece she did she met bucky again who got her pregnant a second time and he left again. After waffles was born she finally decided to get her life back on track. she got a job as a stripper until waffles was five than she worked at starbucks where she currently works. To protect her childrens ego she told josh and waffles bucky was a war hero who died in the war from a grenade. It has been said that she is quite an attractive woman.
Ad blocker interference detected!
Wikia is a free-to-use site that makes money from advertising. We have a modified experience for viewers using ad blockers

Wikia is not accessible if you've made further modifications. Remove the custom ad blocker rule(s) and the page will load as expected.